Mikael Svensson
President Nordics Hexagon Geosystems

I have had the pleasure to work with ICG over many years both in my previous role as the VP Sales at ABB Robotics and in my current role as Nordic General Manager Leica Geosystems. The training ICG provided has been effective presentation training especially targeted at senior sales and management executives. On every occasion I have been fully satisfied with the training and the outcomes delivered. I can fully recommend ICG and Jonathan Emerson to any organisation that requires upgrading and strengthening of their presentation and effective communications skills.
Mats Larsson
Director & Senior Officer Stockholm City Council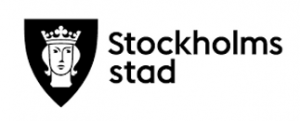 I have full trust and confidence in ICG and it's managing director Jonathan Emerson to deliver high quality training programmes and 1-1 coaching. I have personally engaged ICG for numerous assignments working with key managers in my team and have always been extremely pleased with the results. I'm also impressed by how fast ICG learned about our business and processes.
I strongly recommend ICG's communications services.
Erik Danielsson 
Vice President Sales

Over the last 3 years Westermo has been systematically strengthening key employees' presentation skills. This is inline with our growth strategy and the need to be extremely professional in delivering our key sales messages around the globe. To assist this process we have engaged ICG and have been totally satisfied with the quality and outcomes of the training programmes so far. All Westermo participants confirm that your training is amongst the best they have ever attended. Serious, crisp, relevant, demanding, fun! We are happy to recommend ICG to any organisation with key international communications needs.
Louise Jonsson (former Trainee Program Manager)

One of the key training programmes in the popular and well renowned ABB Trainee Program was the International Communication Programme delivered by ICG. This programme received the highest satisfaction ratings from the participants every year. I am pleased to say that the supplier ICG and it's managing director Jonathan Emerson always strived to deliver a high quality programme and was always flexible to our demands and wishes. I am very happy to recommend ICG and its services to any organisation with presentation and international communications needs.
Fadila Halovic 
Manager Order & Contracts 

I have had the opportunity to not just participate in an ICG programme but also organise a number of ICG programmes for many colleagues at ABB Power Technologies. On every occasion the feedback from the participants has been overwhelmingly positive and of complete satisfaction. The presentation training programme is of high quality and really focuses on the individuals' key needs and supports improvement and development. I would be very pleased to recommend ICG's services to all businesses and other organisations.