International Communications Group ICG AB
We work with the leading businesses, such as ABB, Hitachi, Cargotec, Atlas Copco, Kuka and Kistler as well municipalities and public authorities such as Stockholm City Council, Västerås City Council and Helsingborg City Council to build successful global organisations and help with any challenge in communication and management.
Coaching successful businesses since 1998
We work with the leading businesses, city councils and government agencies to build successful and effective global communicators
Our most widely recognised training programme, the Effective Presentation Programme offers clients the skill set needed for professional presentation techniques and effective communications skills both in the domestic market and on the global stage.
This form of programme is aimed at the busy executive, senior and middle manager who want maximum input and fast results.
This programme is created for a specific purpose within management and leadership teams. Our consultants will assist in any communication challenges the organisation may face, and will support the client to achieve its desired results.
International Communications Group ICG AB is a unique partner to international businesses and government agencies alike. Founded in 1998 and based on a significant demand for creative and international communications support and training, ICG has gone from strength to strength. Through our dedicated team of top level internationally experienced and qualified consultants, our clients have been professionally and successfully supported in their international communications activities. We are uniquely positioned in our field of expertise and able to give our clients the advantage in international business and relations.
We offer professional communications and effective presentation training programmes, as well as individual and group coaching on a range of global business issues. We also support partnership possibilities for individuals, private enterprises, all levels of government, schools, school leaders and school professionals. Additionally we assist in creating benchmarking and management coaching for successful leadership. Through many years of experience in a wide variety of fields, we are fully equipped to address your needs in communication and management coaching. Our programmes are aimed at raising confidence and skills simultaneously to ensure effective communications in all professional situations. Contact us today to find out how we can help your organisation!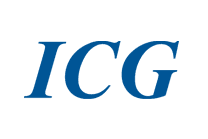 International Communications
Group ICG AB
Svalgången 1,
SE- 724 81
Västerås, Sweden